7 Philanthropic Organizations You Should Be Following
July 30, 2020
| 5 min read
7 Philanthropic Organizations You Should Be Following
We find ourselves at a unique moment of racial reckoning and solidarity in our country. Although there's an ugly and divisive side to social media, it's still a great way to educate yourself about all the diverse communities that are currently pushing for reform. Thanks to "people pleasing" algorithms that just try to fetch us more of what we've liked in the past, it's important that we diversify our feeds and find better information for ourselves.
Lucky for you, Native Americans in Philanthropy is a founding partner of CHANGE Philanthropy, which brings our communities together with other diverse communities of advocates in philanthropy to transform our sector and embrace equity.
Here are 7 philanthropic organizations we think you should be following.
---
CHANGE PHILANTHROPY
Native Americans in Philanthropy is a member of CHANGE Philanthropy, a group of philanthropic organizations that work together to strengthen bridges across funders and communities. CHANGE Philanthropy believes in taking an intersectional approach to advocacy by pulling together all the assets (and needs) of the individual organizations and the communities they represent.
You can follow CHANGE Philanthropy on Twitter, LinkedIn, and Facebook.
---
ASIAN-AMERICANS/PACIFIC ISLANDERS IN PHILANTHROPY (AAPIP)

Asian Americans/Pacific Islanders in Philanthropy (AAPIP) expands and mobilizes philanthropic and community resources to underserved AAPI communities. AAPIP supports 10 regional chapters around the United States that are based in Boston, Chicago, Los Angeles, Minnesota, New York, Philadelphia, San Francisco, Seattle, Silicon Valley and Washington DC. We are proud to have started our philanthropic journey as an organization alongside AAPIP over 30 years ago.
You can subscribe to their monthly newsletter here or follow them on Twitter, Facebook, LinkedIn, and YouTube.
---
ABFE
ABFE advocates for responsive and transformative investments in Black communities. ABFE was established in 1971 as the Association of Black Foundation Executives but in 2013 decided their acronym was more reflective of their broadening membership. The group is credited with philanthropy's early gains in diversity and has evolved since then into the fully staffed, influential network it is today.
You can follow ABFE on Instagram, Facebook, Twitter, LinkedIn, and YouTube.
---
FUNDERS FOR LGBTQ ISSUES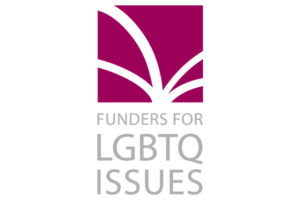 Funders for LGBTQ Issues remains the sole organization dedicated exclusively to increasing institutional giving to lesbian, gay, bisexual, transgender, and queer (LGBTQ) communities. Funders for LGBTQ Issues is a network of more than 75 foundations, corporations, and funding institutions that collectively award more than $1 billion annually, including approximately $100 million specifically devoted to LGBTQ issues.
You can follow them on Twitter and Facebook.
---
HISPANICS IN PHILANTHROPY (HIP)

Hispanics in Philanthropy (HIP) is on a mission to strengthen Latino leadership, influence and equity by leveraging philanthropic resources, and doing so with an unwavering focus on social justice and shared prosperity across the Americas. As the leader of a transnational network of foundations, donors, and nonprofits, they are making impactful investments in the Latino community and developing our leaders so they can effectively address the most pressing issues impacting communities in the U.S., Latin America and the Caribbean.
You can follow HIP on Instagram, Twitter, Facebook, and YouTube.
---
WOMEN'S FUNDING NETWORK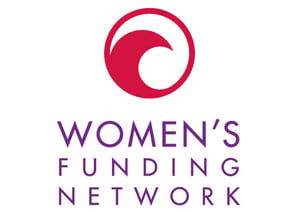 Thirty-three years ago, the women's funding movement was a gathering of about 20 leaders who were convinced that philanthropy and social change needed to more fully recognize and include women's voices. Today, with more than 100 women's funds and foundations spanning 20 countries, Women's Funding Network is the largest philanthropic network in the world devoted to women and girls.
You can follow Women's Funding Network on Twitter, Facebook, and YouTube.
---
NATIVE AMERICANS IN PHILANTHROPY (NAP)
(Hey, that's us!) Native Americans in Philanthropy (NAP) is a national membership organization that serves as a bridge between Native and philanthropic communities. Through our programs, we work with tribal communities and Native nonprofits to improve development and relations with their funders. In addition, we work with mainstream and tribal philanthropy to be more strategic about the grantmaking and investment in Indian Country.
You can follow us on Instagram, Twitter, Facebook, and LinkedIn.
---
This is a start to introducing the CHANGE Philanthropy network, starting with its founders. There are several more organizations in our partner network that we can't wait to introduce you to in the future!
We also look forward to highlighting the countless people and organizations who are advocating for Indigenous peoples and marginalized communities everywhere.