Trailblazers In Grantmaking: Native Americans in Philanthropy Announces The 2023 Native Youth Grantmakers
November 14, 2023
| 8 min read
Trailblazers In Grantmaking: Native Americans in Philanthropy Announces The 2023 Native Youth Grantmakers
Native Americans in Philanthropy (NAP) is thrilled to announce the 2023 Native Youth Grantmakers. These extraordinary and highly accomplished young individuals are the embodiment of passion, excellence, and a deep commitment to making a positive difference in their communities. As we welcome this new cohort, we celebrate their achievements, their futures, and their dedication to advancing Native-led philanthropy.
What is the Native Youth Grantmakers program?
At NAP, we strongly believe that Native youth bring a critical perspective to the world of philanthropy and deserve decision-making power when it comes to the issues that impact us all. The Native Youth Grantmakers (NYG) program was founded to introduce Native youth to the flourishing community of Native-led philanthropy organizations and Indigenous philanthropy professionals, educate them about the sector at large, develop their leadership skills, and actively include them in a participatory grantmaking process through the Native Voices Rising grantmaking collaborative. Through this program, Native youth are given the opportunity to actively participate in the grantmaking process, addressing critical issues and supporting projects that positively impact Native communities.
Who are the 2023 Native Youth Grantmakers?
Join us as we proudly introduce these trailblazers of Native youth leadership: For more information about our participants and to see their full bios, please visit nativephilanthropy.org/NYG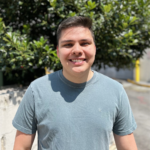 Nicholas Conrad (Osage Nation)
Nicholas is a senior at the University of Idaho pursuing a Bachelor of Science degree in Political Science. Previously, he interned for Tribal Tech LLC and during his time at Tribal Tech Nicholas learned about the field of grant administration, processing applications, and more. Since a young age, he has traveled to Pawhuska, Oklahoma each summer to attend and participate in the ceremonial dances for his people. He is passionate about finding ways to help others and enjoys basketball.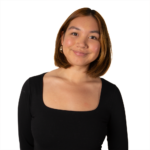 Haley Garreau (Lummi Nation/First Nations)
Haley is 19 years old and hails from the Lummi Nation and is also First Nations. She currently works at Children of the Setting Sun Productions, a native-led nonprofit organization based in Bellingham, WA. When they're not working, they enjoy reading, spending time with their dog, and being with their friends and family.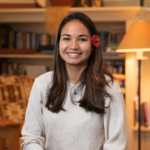 Kalāmanamana Harman (Native Hawaiian)
Kalāmanamana Harman is a recent BA graduate from Dartmouth College double majoring in Native American & Indigenous Studies and Anthropology. On campus, she was a member of Kappa Delta, the Ultimate frisbee team, the treasurer for the Dartmouth Women's Club Soccer team, and the co-president of Hokupa'a, the Pan-Pasifika club. She also interns at Tamalpais Trust, an Indigenous-led philanthropic trust that provides funding opportunities that support Indigenous-led organizations and funds focused on promoting and revitalizing Indigenous languages, food systems, waterways, and knowledge, and brings Indigenous worldviews, practices, and ceremonies to the field of philanthropy.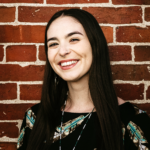 Sage Innerarity (Ione Band of Miwok Indians)
Sage is a Mellon Mays Fellow and graduated Magna Cum Laude from Amherst College with degrees in English and American Studies. She was awarded the The George Rogers Taylor Prize for her Summa-Recommended thesis entitled "Stealing the Fire: (Re)claiming, (Re)telling, and (Re)covering Miwok Creation Stories and Oral Histories." During her time at Amherst, Sage was co-president of the Native and Indigenous Students Association, a Financial Aid Peer Ambassador, a member of the Amherst College Sabrinas, and a varsity softball player. Sage is now spending her gap year working as the Post Baccalaureate Fellow in Native American Literature in the Robert Frost Library at Amherst College. In the Fall of 2023, she will attend Simmons University to pursue a Master's Degree in Library and Information Sciences with a concentration in Cultural Heritage and serve as the Dean's Fellow for Social Media and Communications. Sage also plans to pursue a PhD in either Native American Studies or American Studies after obtaining her MLIS. In doing so she would be fulfilling her commitment as a Mellon Mays Undergraduate Fellow to obtain a PhD and contribute to efforts to diversify academia and make it more accessible to BIPOC.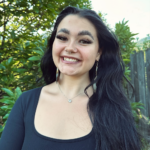 Ruby King (Karuk and Yurok Tribes)
Ruby is currently in their third year of undergrad at the University of California, Berkeley pursuing a double major in Psychology and Native American Studies. She is a Fiat Lux Scholar, a Berkeley Hope Scholar, and interns with the Karuk Tribes Department of Natural Resources under the Píkyav ("Fix It") Field Institute which focuses on K-12 Environmental Education through the integration of Traditional Ecological Knowledge and western science. Previously, she participated in several youth leadership roles such as, serving three years as the Orleans Karuk Youth Leadership Council's Vice-Chairwoman, and spending a year as a Youth ambassador for Two-Feathers Native American Family Services.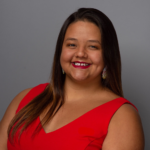 Mikayah Locklear (Lumbee Tribe of North Carolina)
Mikayah is currently a senior at The University of North Carolina at Chapel Hill, pursuing a major in Information Science and a double minor in American Studies and Environmental Justice. Over the past year, she served as the Historian, Treasurer, and Vice-President for the Alpha Chapter of Alpha Pi Omega Sorority, Incorporated, and the Banquet Chair for Carolina Indian Circle (CIC). Mikayah is presently serving as a Southwind Southern Futures Fellow as an emerging Indigenous Archivist; while constructing the first archive to capture 50 years of history for CIC. She is passionate about environmental justice initiatives globally and near her rural community back home. She enjoys traveling to the mountains, canoeing in the Lumbee River, and pursuing the art of sewing at her leisure. 
Dasia Peters (Mashpee Wampanoag Tribe)
Dasia is currently a student at Bridgewater State University where she is majoring in Communications with a minor in Indigenous Studies. Professionally, she currently works as a Communications Specialist where she helps run communications and public relations for their tribe. She previously served as the 2021-2022 Mashpee Wampanoag Powwow Princess and also perform with the Wampanoag Nation Singers and Dancers where they display traditional eastern woodlands social songs and educate non-natives about Wampanoag culture.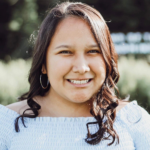 McKaylin Peters (Menominee)
McKaylin is studying Community & Nonprofit Leadership (B.S) at University of Wisconsin-Madison. She is currently a fellow of the Earth Partnership Fellowship where they incorporates Menominee language into mental health resources and focuses on language representation throughout the community. She will also serve as the Indigenous Student Intern at the Multicultural Student Center this upcoming fall. McKaylin founded a community mental health group, Bucket of Support, with two of her closest friends and named the group after their brother. After graduation, she plans to return to their community and turn the group into a nonprofit so it may provide guidance to the community's youth and help them reach their full potential.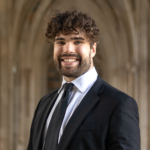 Quinn Smith (Chickasaw Nation/Choctaw Nation)
Quinn earned his BA in Public Policy from Duke University in 2023 and won the Terry Sanford Leadership Award for his advocacy work as President of the Native American/Indigenous Student Alliance. Quinn has directed creative projects for the U.S. Department of the Interior, All My Relations Podcast, the Chickasaw Nation, and Duke Gardens, as well as several independent documentaries and multimedia exhibits. As a freelance writer, Quinn has written about Native American history, Tribal sovereignty, and other contemporary issues for Ancestry.com and ClickView Education. He is currently co-authoring a paper about the Cherokee Industrial School, a Federal Indian Boarding School formerly run by Duke University. Quinn was awarded the prestigious Hart Fellowship and will spend the next year working for Nia Tero and the Indigenous Leadership Initiative on advancing Indigenous land guardianship in the U.S. and Canada.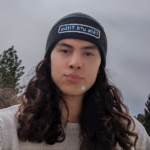 Yusn Moore Stanger (Colville Confederated Tribes)
Yusn has just entered her second year studying Native Environmental Science at Northwest Indian College. As a young Native 'agvocate' (agricultural advocate) she has been learning new ways to work toward food sovereignty and land stewardship goals for their people. Away from her school life, she dances fancy shawl at powwows, helped create the Spokane Falls Two-Spirit Powwow, and helped build a two-spirit canoe to take on journey this past year.
What's In Store for the 2023 Native Youth Grantmakers?
NAP's vision for effective and equitable philanthropy would be incomplete without Native youth and they should have decision making power to make real positive impact in Native communities. With that in mind, the year-long Native Youth Grantmakers program is a hybrid curriculum of both virtual and in-person events that includes retreats, philanthropic conferences, leadership development curriculum, meetings with Native-led foundations and philanthropic professionals, and training sessions that will prepare them for the hands-on grantmaking experience they'll receive as grant reviewers for the Native Voices Rising grant applications. By nurturing their philanthropic skills and fostering a strong sense of cultural identity and pride, the Native Youth Grantmakers program aims to cultivate a new generation of leaders who will shape the future of Native-led philanthropy and advocate for the needs and aspirations of their communities.
Congratulations To Our Newest Native Youth Grantmakers
Native Americans in Philanthropy is proud to welcome this remarkable group of individuals who are poised to make an indelible impact on their communities. We extend our heartfelt congratulations and are excited to be with them on this transformative journey of grantmaking and community upliftment. Together, we will build a future that honors Native traditions, values, and aspirations.
Stay tuned as we share their stories and accomplishments throughout their journey with Native Americans in Philanthropy.
For more information, please visit
nativephilanthropy.org/NYG